The Australian Government started the NDIS in 2013 & it became fully operational in 2020. Since its legislation, many service providers have become available to provide NDIS participants with comprehensive care & support. So how to find the right service provider for you? We've compiled a list of tips to help you choose the right Disability Services in Melbourne, Victoria.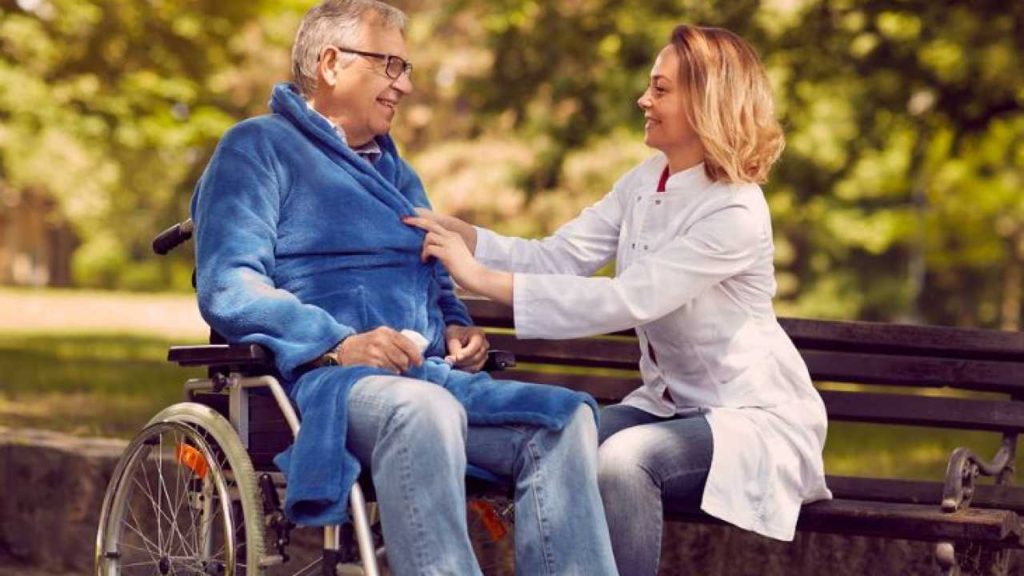 What is the NDIS?
The NDIS (National Disability Insurance Scheme) is a scheme started by the Australian Government that aims to provide support for people with disabilities of all kinds, including intellectual, sensory, physical, and motor.
This scheme's objective is to empower all NDIS participants & provide services that help them lead comfortable lives under expert care. The NDIS aims to help them lead independent lives by taking measures to build their capacity for the same.
Who is the NDIS Registered Provider?
A care provider is an individual or an organisation providing the necessary care and support to people with disabilities (intellectual, sensory, physical or motor). Their job is to help such people lead a comfortable and independent life with respect & dignity.
An NDIS registered provider is a team of caregivers, support workers, and professionals who help provide NDIS participants with services mentioned in the NDIS Charter. One can get registered after passing specific tests set by the NDIA (National Disability Insurance Agency) & checked by a special auditor.
Presently, there are over 41000 NDIS registered providers. As the number of service providers has increased, it is a good thing and a bad thing for the ones looking to avail their services.
The good thing is that NDIS participants have more options to consider. However, the bad thing is that not every service provider provides the kind of services they claim, which means not every NDIS participant gets the care they deserve.
We have compiled a list of tips to help you choose the right Disability Services in Melbourne, Victoria.
5 Tips to Help You Choose Disability Services in Melbourne, Victoria
There are several disability services in Melbourne, Victoria. And it might make choosing one for yourself (or your loved one) an uphill task. Each care provider has different levels of experience & expertise, quality of care provided, and various costs.
While there is no one-solution-fits-all service, here we examine some points that will help you ensure that you're choosing the right provider to suit your needs & requirements.
1.    Identify your needs.
Before starting your search, you must identify your needs. Try writing down what you are looking for & the support you (or your loved one) need. Is it housing, health & well-being, employment, daily living, early childhood intervention, transport, or respite?
Listing down your needs will help you better understand them. You can then shortlist the service provider that matches your criteria. Compile a list of questions you want to ask your service provider. Your search will become more streamlined & manageable if you first assess your condition & needs. It will also help you select the right provider.
2.    Check for credentials.
Since you'll be dealing with your NDIS finances, you must check whether your service provider has valid credentials. It is always wiser to go with a registered, licensed, bonded & insured provider. Such a provider falls under the Australian government & might get heavily penalised or fined if they break any standards of services mentioned in the NDIS charter or provide unsatisfactory services.
You can visit the NDIA website to verify whether your service provider is licensed or not. Checking for credentials protects you from fraud & sub-par services. And you can rest assured that your provider complies with the NDIS Practice Standards and Code of Conduct.
3.    Consider multiple quotes.
You might feel tempted to hire the first service provider you come across; however, it is not wise to do so. Consider multiple providers, take quotes from each of them & make a detailed analysis. This way, you can compare the costs & services side-by-side before making your choice.
Seek help from a Support Coordinator if it feels too overwhelming. Your Support Coordinator helps you make the best out of your NDIS plan. They help you understand your plan & pursue your goals. Their job is to connect you with providers & other support workers & they help you utilise & coordinate your support services for a better outcome.
4.    Check the NDIS website.
Most businesses have a presence online. And that's the case with service providers too. When seeking disability services in Melbourne, Victoria, visit the NDIS website first. It has all the relevant information about the service providers registered with the NDIS.
It is a reliable & trustworthy way to find out about the types of services. You'll get a better idea of the providers' approach to services, the methods employed, and the quality of care they provide their clients.
5.    Check Customer Reviews
Customer reviews are the best way to assess how working with a particular provider will be. It also gives you the customer's perspective on things, which is a crucial determiner for you (as a client looking to avail of their services).
When reading customer reviews, try checking for their credibility. If possible, try getting in touch with past customers & ask them about their experience with the provider. You can even ask them if they would recommend the services of the particular NDIS provider.
Finding the Right Disability Services in Melbourne, Victoria
Finding an NDIS service provider for yourself or your loved one seems overwhelming. Choosing the right NDIS provider is a serious business & must not be taken lightly. A qualified & experienced provider will better handle your unique needs & requirements. And that makes it all the more essential for you to select the right NDIS provider. You must take your time to research your options, consider your choices, & weigh the pros and cons before deciding.
You can use these tips as guidelines in your search for disability services in Melbourne, Victoria. When selecting a care provider, look beyond personal opinions & rely on your research to choose what is suitable for you. The service provider you select will determine the quality of services you receive.
We make a lot of effort to make it simple for organizations to change and advance under the NDIS. With the NDIS and the operational requirements of organizations providing disability services like yours in mind, we created the best NDIS Software from the bottom up. We are aware that the NDIS marks a significant departure from how historically disability service providers have conducted business.
Read also: timenewsact